Avigilon Video Surveillance System
Security solutions powered by AI and video analytics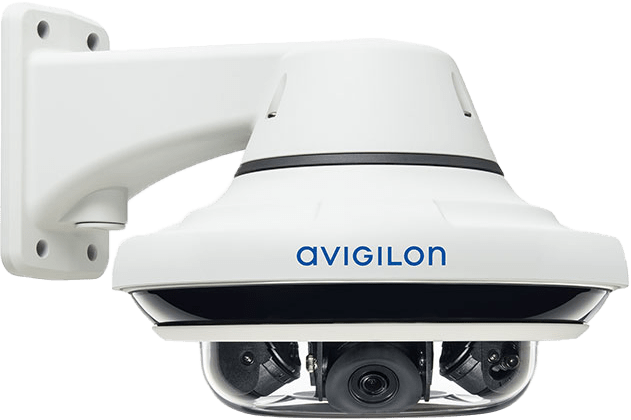 Are you looking to upgrade your video surveillance system to provide added security and safety for your business? Avigilon video surveillance in South Carolina and Georgia has the technology, software, and the unified platform you need to empower your security team and ensure that your organization stays safe. Avigilon delivers a range of video surveillance products, access control software, and easy-to-use interfaces.   
Suitable for residential, commercial, and government buildings, Avigilon outdoor and indoor video surveillance cameras from Diversified Electronics provides you with high-quality imaging, maximum coverage, and complete control over security in your location. The addition of a network video recorder workstation provides you with simple, high-performance machinery that enables you to view and record from a centralized unit.  
Benefits of Avigilon Surveillance Systems
Keep your employees and customers safe with Avigilon's security camera systems. With several advanced features, Avigilon offers the hardware, software, and network security you need to ensure safety in every corner of your organization.
Pattern detection technology accurately recognizes the movements of people and vehicles while ignoring motion not relevant to the scene. The teach-by-example object classifier learns what objects and events to trigger alarms for based on user feedback.
The protection of data, devices, and services can be successful only if the network-connected software and hardware implement defensive measures to ensure network integrity. Avigilon products are designed to guarantee the confidentiality, availability, and integrity of your system.
License Plate Recognition
Avigilon LPR analytics automatically reads license plate information from vehicles, linking it to live and recorded video. This enables security operators to search and quickly find specific captured license plate video for verification and investigation.
Incorporating the unique characteristics of a person's face enables the Appearance Search technology to understand that it is searching for the same person, even if items such as their clothing change over time.
HDSM SmartCodec technology automatically detects activity levels in multiple regions of a scene to optimize compression levels, and reduce bandwidth and storage consumption, all while maintaining high image detail of the areas that matter most.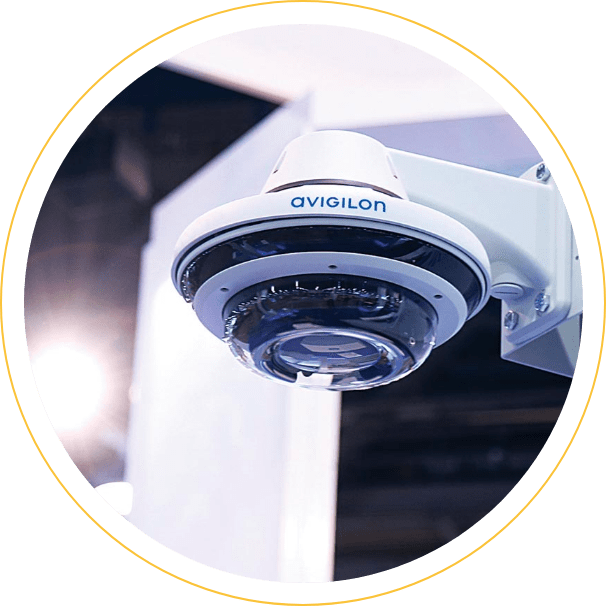 Next-Generation Video Analytics
Video analytics can help your South Carolina and Georgia business save time and money. Avigilon's advanced video analytics technology helps streamline surveillance by analyzing, detecting, and searching for critical events for you. With features like appearance search, unusual motion detection, self-learning video analytics, and license plate recognition, Avigilon offers security features you may not have even known existed.
End-to-End Surveillance Solution
Avigilon, a Motorola Solutions company, offers an end-to-end system for your video surveillance solution needs. With a full suite of indoor and outdoor surveillance cameras and sensors, you can secure every inch of your property from unwanted visitors and threats. AI and video analytics help you detect, verify, and act on critical events. Physical access control solutions keep people, property, and assets safe. Avigilon Blue, a powerful new integrator cloud service, intelligently stores your important surveillance data. With Diversified Electronics and Avigilon, your team is equipped with the most advanced surveillance technology on the market to ensure the security and safety of your team and the communities you serve.
Serving the Southeast Since 1969
Diversified Electronics Inc. is an authorized Motorola Solutions Channel Partner and Service Elite Specialist, with several locations in South Carolina and Georgia. We are a family-owned and operated business dedicated to providing leading wireless communications solutions since 1969, always living by the motto "Do it right the first time". No matter the size of your operation, our Wireless Communication Specialists can help you determine the right solution for your team and budget.
Got questions?
Connect with us.