Communications Solutions for Utility Companies
Unified voice, video, and data for advanced response coordination and safety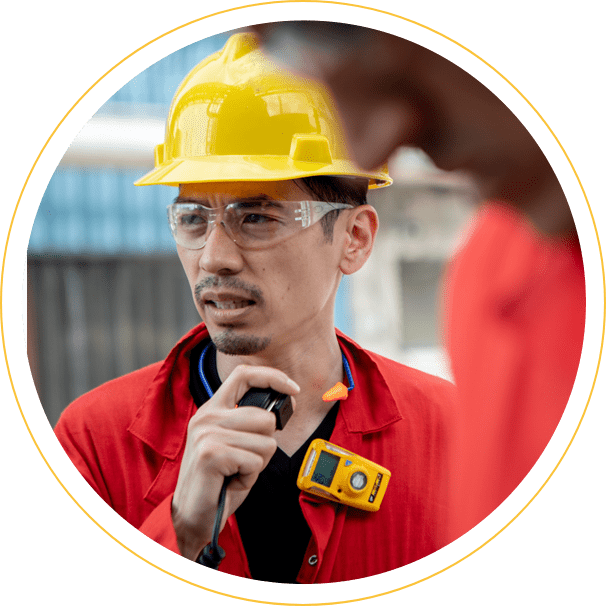 Keeping your crews connected, safe, and productive
Remaining poised and ready for disasters and interruptions in utilities that citizens rely on is the responsibility of every utility team. In fact, the impact of a US-Canada blackout amounted to $10 billion, indicating the extreme importance of efficient disaster and outage response. Communication becomes critical in these situations to allow fast response times and effective disaster mitigation.  
While the standard for communication has long been two-way radios, embracing digital capabilities increases the adaptability and speed of your team. Connect your South Carolina and Georgia crew and respond to calls with ease by integrating Motorola two-way radios for utility companies into your team communications.  
Be Prepared for Any Event
Because the people who power your industry are always on-the-go, we offer voice and data communications products and services that go with them. Whether your people are connecting services just down the street or in another state, you can be confident of your ability to contact them when needed. We even offer you the option of renting Motorola utility company two-way radios and equipment for emergency situations and prolonged weather events to ensure communication with team members from other locations coming in to assist. 
Increase Safety with Radios Designed for You
Motorola portable and mobile radios were designed for tough conditions and high safety requirements. These radios offer a combination of durability and simple use in a device that produces reliable, clear audio for loud and extreme work environments.  
Everything is considered in the design of Motorola MOTOTRBO radios, from Bluetooth functionality to interoperability with other agencies. Safety and responsiveness are of the utmost importance in the utility sector, which is why Motorola offers intrinsically safe radio models to safeguard personnel working with hazardous materials. Motorola intrinsically safe radios and accessories used by utility personnel in South Carolina and Georgia are certified as a system, ensuring that industry safety and performance requirements are strictly upheld.
Download Industry Resources
Serving the Southeast Since 1969
Diversified Electronics Inc. is an authorized Motorola Solutions Channel Partner and Service Elite Specialist, with several locations in South Carolina and Georgia. We are a family-owned and operated business dedicated to providing leading wireless communications solutions since 1969, always living by the motto "Do it right the first time". No matter the size of your operation, our Wireless Communication Specialists can help you determine the right solution for your team and budget.
Got questions?
Connect with us.