Reliable, Certified Motorola Service for Georgia and South Carolina
When it comes to warranty, service and repair, you can depend on our long-standing reputation for quality and customer satisfaction. As an experienced Motorola Channel Partner, we provide industry leading support along with our certified technicians to handle all of your equipment servicing.
Diversified Electronics' factory-trained service technicians are prepared to keep your radio system operating to factory standards.
We utilize the latest test and repair equipment and maintain a full line of parts and accessories in stock.
Our Technical Repair support staff provides the following: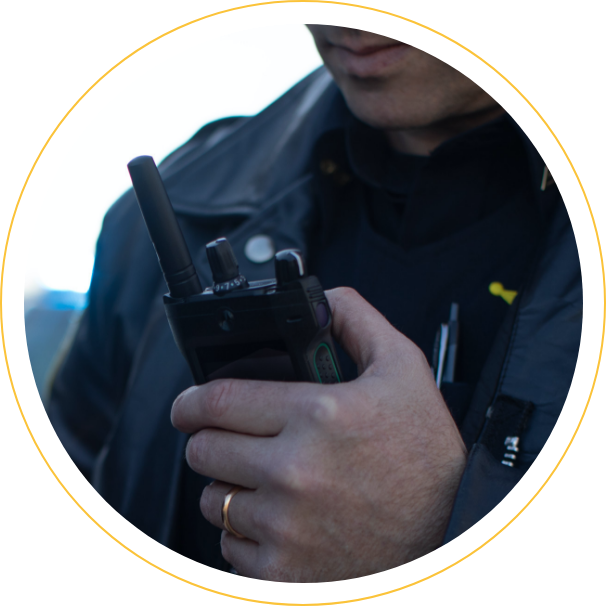 Everyday, you rely on your Motorola radios for your critical communications. Now, you can protect these radios against normal wear and tear and more with Service from the Start – one of the most extensive service offerings available. This unique offering comprises fast repair turnaround times, expert telephone technical support and access to the latest software releases; all backed by Motorola's globally integrated services infrastructure, highly qualified support technicians and certified repair facilities. You'll get multi-year technical support and repair coverage, providing the investment protection you need to reduce your total cost of ownership.
Motorola radios are built to perform well in rugged environments and extreme situations. Nevertheless, Motorola recognizes that accidents happen, and that's why we offer Service from the Start with Comprehensive Coverage. In addition to normal wear and tear, this option provides protection against accidental breakage so you can enjoy enhanced peace of mind. Broken display? No problem. Cracked housing? No problem. Damaged keypad? No problem.
Fast Repair Turnaround Time
With Service from the Start, we provide faster turnaround time to keep your devices operating at peak capacity. You benefit from priority repairs with turnaround times ranging from same day up to 5 days depending on the service package you select. This will ensure devices are back in your hands quickly, minimizing downtime and enhancing productivity.
Serving the Southeast Since 1969
Diversified Electronics Inc. is an authorized Motorola Solutions Channel Partner and Service Elite Specialist, with several locations in South Carolina and Georgia. We are a family-owned and operated business dedicated to providing leading wireless communications solutions since 1969, always living by the motto "Do it right the first time". No matter the size of your operation, our Wireless Communication Specialists can help you determine the right solution for your team and budget.
Got questions?
Connect with us.