Two-Way Radio Accessories
Built, tested, and certified to the sand standards as Motorola radios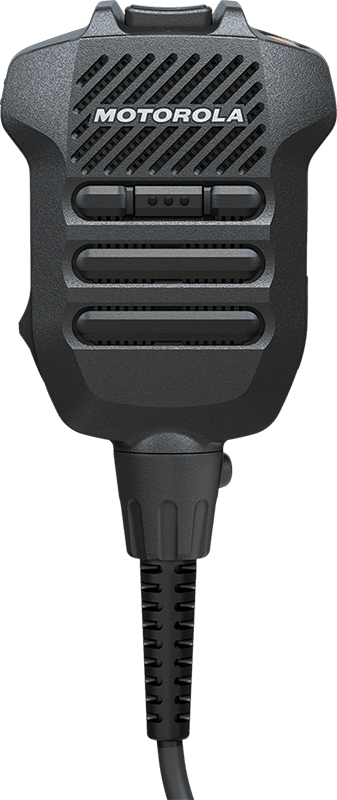 Whether your team needs wireless Bluetooth accessories for hands-free operations, heavy-duty headsets for ultimate hearing protection, or multi-unit chargers for streamlined radio and inventory management, the right accessory exists for your needs.
With so many options available, finding the perfect accessory to solve your communication challenges may be overwhelming. The team of experts at Diversified Electronics understands the requirements of your business and are prepared to supply the best accessories that meet the demands of your operation. Utilize Motorola radio accessories to expand the functionality of your radios and boost your productivity, efficiency, and safety.
Leading Motorola Radio Accessories
Lightweight headsets designed for low-to-medium noise applications, such as hospitality settings. Heavy-duty headsets designed for high-noise applications and hearing protection for industries like construction, manufacturing, and emergency services.
Built and tested by Motorola to continue performing after drops on concrete, vibrations from machinery, and exposure to extreme temperatures. Intrinsically Safe (IS) battery options available for use in industries exposed to hazardous materials.



Single and multi-unit chargers to maintain optimal capacity and extend the lifecycle of your batteries. Most radios come with a single-unit charger, but if you manage a large fleet you may want to consider a multi-unit to charge batteries for an entire shift at a time.
In a variety of styles, speaker microphones are ideal for users who need to talk and listen without removing the radio from their belt, case or charger. Some models are submersible and include features such as windporting and noise-cancellation.



Wireless remote speaker microphones, earpieces, and PTT pods keep hands free to focus on the job. Bluetooth accessories are a great option for industries that need complete control, such as first responders, transportation and logistics, and users who work around  heavy machinery.
IMPRES audio accessories automatically suppress ambient noise and correct feedback interference. IMPRES batteries and chargers come with automated power management and up to 60% more charging capacity.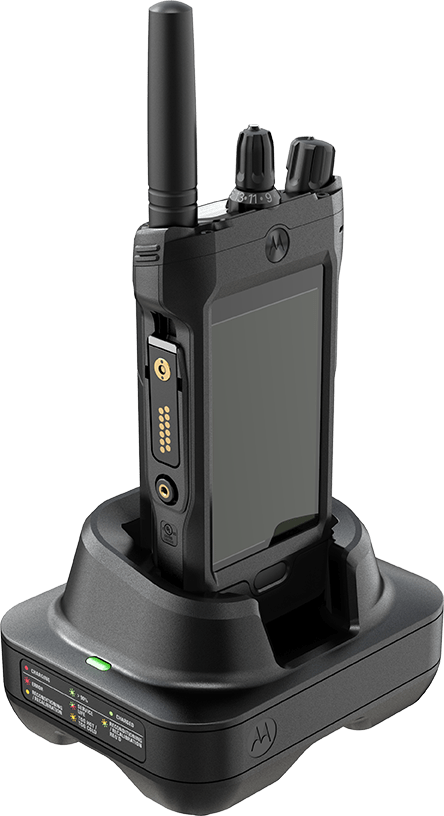 When investing in two-way radio (walkie talkie) accessories, you are ensuring the best return on investment for your radio system. Once you've set up a communications solution for your team to communicate effectively using their radios, integrating accessories can help further improve the value of the equipment.
Safety is a critical benefit of investing in two-way radio accessories. Enhancing your communications equipment with accessories that reduce downtime, enable crystal clear transmissions, and keep focus on the job will protect your team and improve the overall safety of your operation.
When workers don't have to worry about repeating important messages or swapping out batteries mid-shift they are able to concentrate on the job at hand. Motorola accessories that offer features like intelligent audio, extended charge time, and hearing protection all work to improve the performance of your communications equipment, which in turn boosts productivity and efficiency.
Contact Diversified Electronics for a Free System Assessment. Our Motorola factory-trained and certified experts will evaluate your system requirements and recommend the most effective accessories for improving communications.
Serving the Southeast Since 1969
Diversified Electronics Inc. is an authorized Motorola Solutions Channel Partner and Service Elite Specialist, with several locations in South Carolina and Georgia. We are a family-owned and operated business dedicated to providing leading wireless communications solutions since 1969, always living by the motto "Do it right the first time". No matter the size of your operation, our Wireless Communication Specialists can help you determine the right solution for your team and budget.
Got questions?
Connect with us.