Motorola Team Communications
Connect your teams across all networks and devices
Your business relies on many different systems and technologies to get the job done. Yet different devices, networks, and technology systems can keep business-critical information in silos. The result is limited communication and collaboration, delayed responses to issues, a heavier burden on your IT department, and a different vendor to manage for each solution.  
Motorola Solutions has created an end-to-end industrial communications suite to break down the walls between your different technologies and systems. Instant and reliable two-way radios unified with broadband communications. Robust video security and analytics. Dynamic incident management and dispatch software. Private LTE to off-load your network data burden. And services to manage it all for you. All of these solutions are powerful alone, but when integrated together, they are game-changing for your business.
Benefits of Motorola Team Communications
The WAVE™ Push-to-Talk Mobile App connects front-line workers on radios with their team members on smartphones, landlines, desktops, tablets, and laptops, to eliminate barriers between devices and networks so work gets done faster.
Team communications leverages data from Industrial IoT technologies, SCADA, GPS, as well as various alarms and sensors to give you actionable insights to make informed decisions that streamline workflows and improve operational efficiencies.
Unifying your devices, networks, machines, and people means your team can communicate without limitations to get the job done in less time. On-site, off-site, or across the country – your team has direct access to critical data and communications.
Overcome Wi-Fi Challenges
As the number of devices, applications, and users continues to grow it can be impractical—or just too expensive—to install ethernet or fiber. MOTORTBO Nitro™ powered by CBRS can provide the secure backhaul that increasing voice and data pressures demand.
When your team can connect to the right person at the right time regardless of device or location, this expedites the response and resolution of emergency situations. Software applications for worker safety add another layer of protection to assist in preventing emergencies altogether.
The more connected the world becomes, the greater the expectation for instant coordination and a seamless flow of information. Easily integrate workflow applications that give dispatchers immediate access to critical voice and data.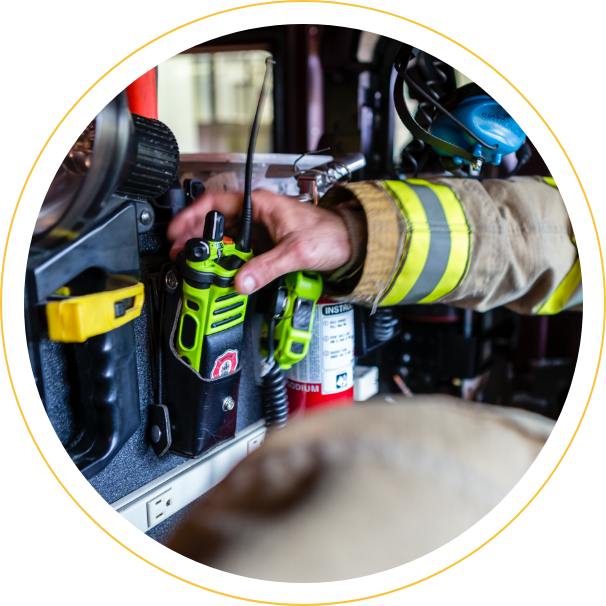 End-To-End Communication Solutions
In any business, speed matters. And in industrial and commercial spaces, success often depends on instant voice communications. With multiple devices, networks, and solutions tying your operation together this typically creates barriers for communication and brings work to a halt. The Motorola Team Communications platform unifies your voice and data communications across networks and devices. The result is streamlined workflows, efficient system management, time savings, and increased workplace safety and security.
Has your business slowed down because of poor communication channels, lack of coverage, or unreliable technology? With Motorola Team Communications, Diversified Electronics can help you update your communications network so that your employees connect instantly, improve safety, and communicate clearly throughout all areas of your facility. Contact us to improve your communications system today!
Got questions?
Connect with us.