Boost mobile signals within your facility
As an experienced in-building solutions provider, we offer custom solutions across all industries. As an authorized WilsonPro provider, we can design the perfect solution compatible with all U.S. carriers and mobile networks, including AT&T, Sprint, Verizon, T-Mobile, U.S. Cellular, and more. An all-inclusive, FCC-approved way to enhance your in-building cell signal, this solution is perfect for small to medium business applications.  

Solving cellular connectivity issues for everyone, everywhere
Weak cell signal coverage and "dead zones" can affect any business, in any industry, at any time. Office buildings, schools, hospitals, warehouses, manufacturing plants, and other commercial locations across North America all rely on our in-building solutions to solve their unique cellular connectivity issues. With innovative, cell signal amplification technology that can be customized to fit your exact needs, WilsonPro is an affordable and scalable choice for commercial cellular connectivity solutions. To determine those specific needs, every in-building coverage solution starts with a site survey or demo. Contact our team for a solution custom designed for your company's needs.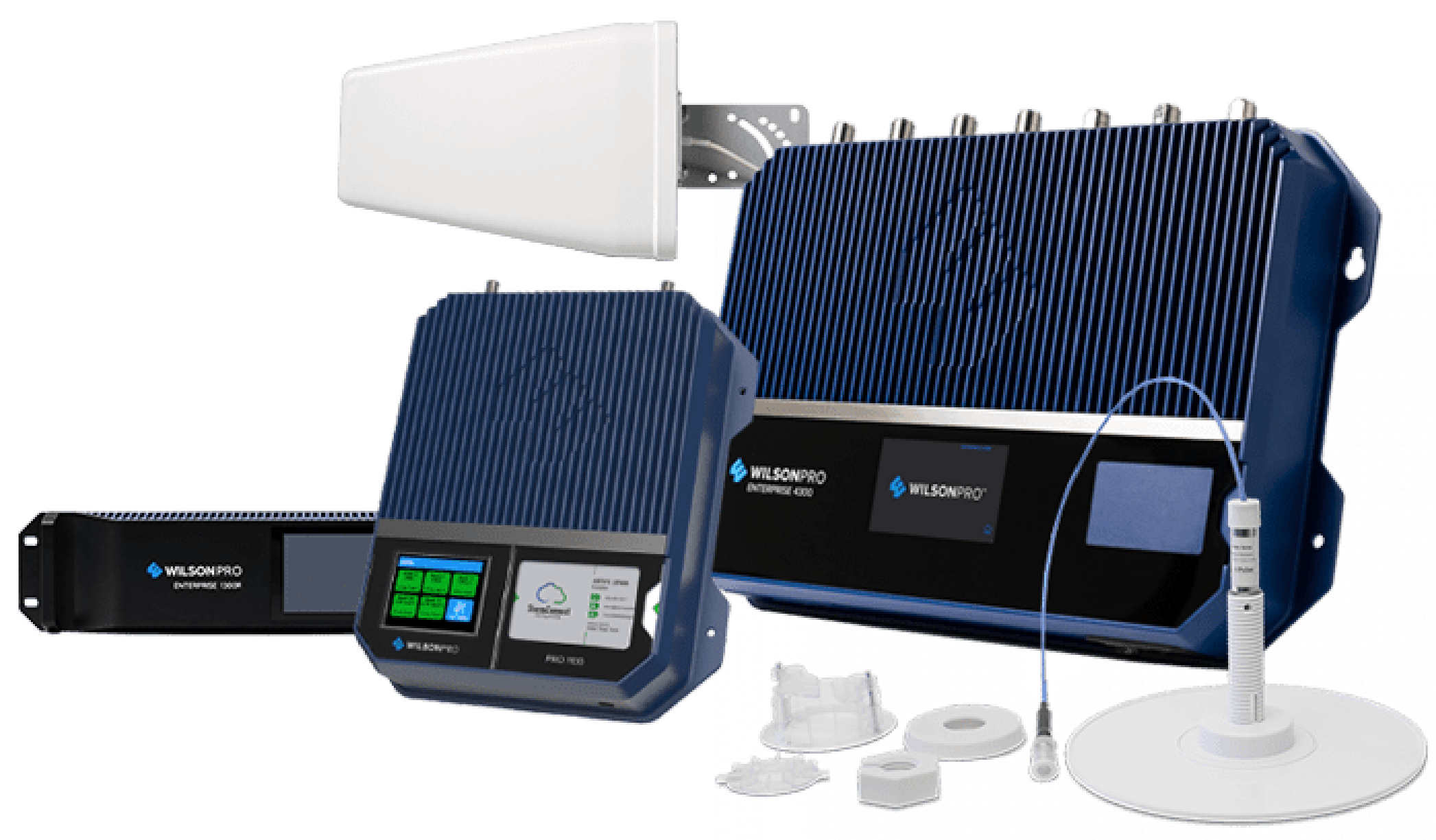 Got questions?
Connect with us.