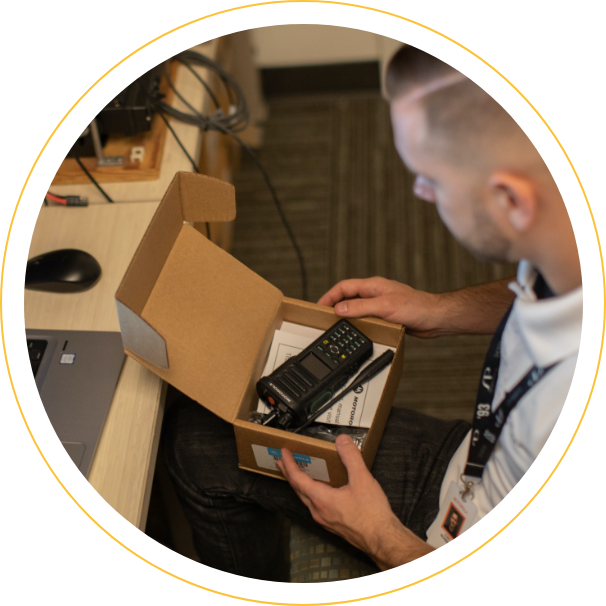 Whether its key to your businesses' competitive edge or keeping your customers and employees connected, your network is now the fourth utility.  Just like water, electricity and natural gas, the connectivity the network provides is vital to keeping your enterprise alive.  As a Corning SpiderCloud authorized partner, we employment solutions to not only meet the demands of today's changing network but also allow you the flexibility and control to take advantage of future networking technologies. Whether a traditional LAN deployment, cellular coverage for your location or the next generation of  in-building networks, Corning has the solution to future proof your network. 
Your local area network (LAN) is the heart of your organization – connecting all the devices needed to run your business. Whether using Ethernet or Wi-Fi, you need a foundation to support your needs today and allow your network to grow into the future.  
Our cellular solutions offer capacity and coverage across the property with flexible options between distributed antenna system (DAS) and small cell. We have you covered from small office buildings to large public venues.  
Next Generation In-Building Networks
Our fiber deep in building solution is what we believe is the architecture that provides the scale, flexibility, bandwidth and efficiency to meet today's network challenges and tackle tomorrow's demands. 
Serving the Southeast Since 1969
Diversified Electronics Inc. is an authorized Motorola Radio Dealer and Service Elite Specialist, with several locations in South Carolina and Georgia. We are a family-owned and operated business dedicated to providing leading wireless communications solutions since 1969, always living by the motto "Do it right the first time". No matter the size of your operation, our Wireless Communication Specialists can help you determine the right solution for your team and budget.
Got questions?
Connect with us.