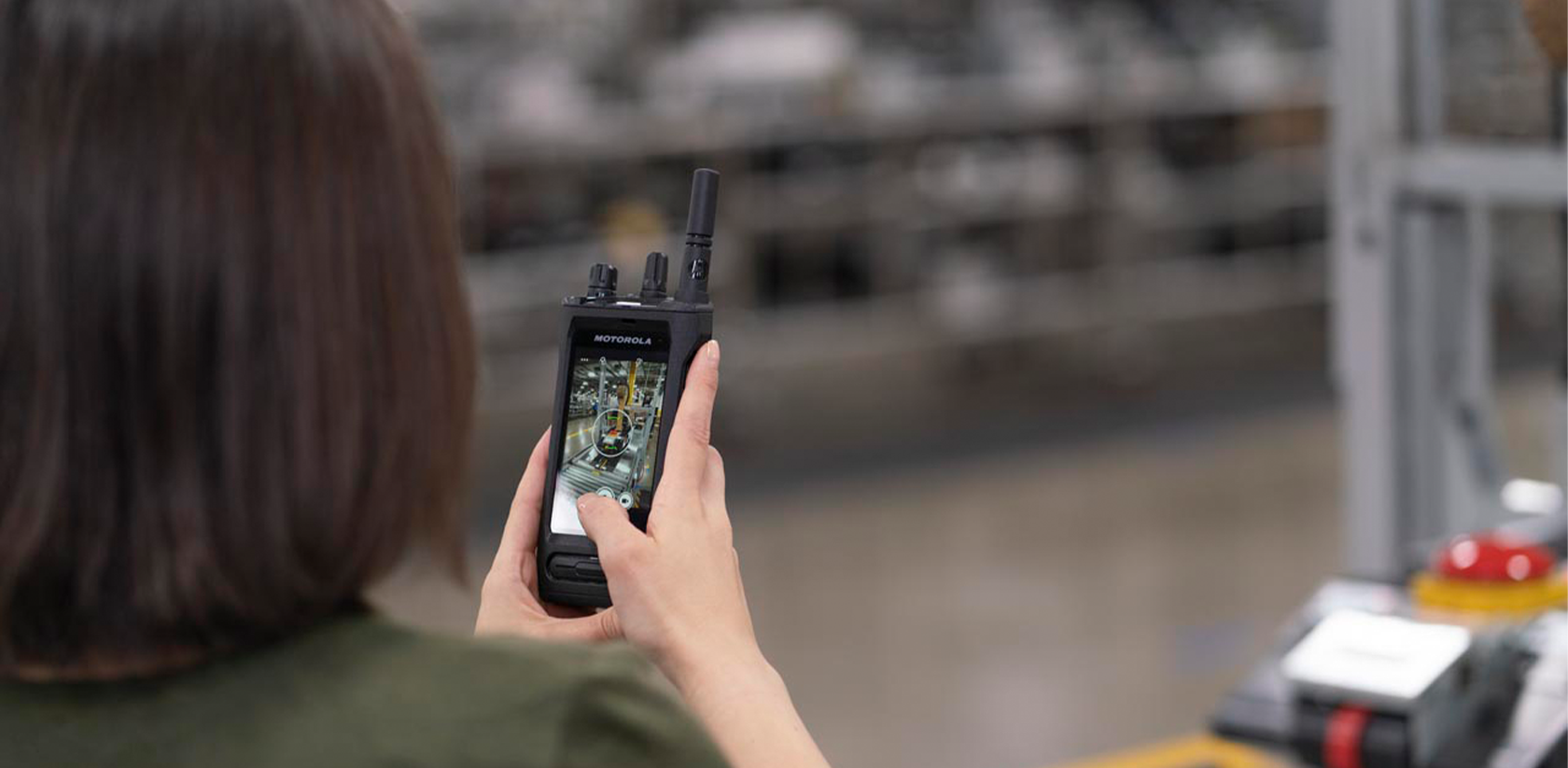 Motorola MOTOTRBO™ Ion Platform: Smart integration for the future of safety and communication
In today's business world, it is vital to have a strong communications network. With the rise of mobile and cloud technology, workers need reliable access to information from anywhere at any time. Unfortunately, in many cases this isn't possible because radio communication systems are either outdated and do not support upgraded features or businesses have a mix of different technologies that are unable to communicate. Many companies still rely on legacy radios that don't allow for two-way communication or internet connection. This limits productivity and can be dangerous when there is no way to receive important information about an emergency situation at work or during travel.
Communication is key to keeping your business running smoothly. Whether you're a manager in a manufacturing plant, a supervisor in a transport company or the owner of a warehouse, communication will help keep your team on the same page. You need to communicate quickly and effectively if you want your business to run smoothly.
Motorola Solutions has created an open platform for digital two-way radio communication called ION. The ION allows users to communicate across all different types of devices and networks, making it easier than ever for companies to stay connected.
The Motorola MOTOTRBO ION
Your business needs to be able to communicate with your employees regardless of where they are or what device they use. Businesses need a solution that can scale from the small office all the way up to large enterprises. Motorola's MOTOTRBO ION is the first and only smart radio that offers digital technology for superior voice quality, which is especially important in noisy environments such as warehouses or manufacturing facilities.
The new MOTOTRBO ION is the perfect business tool for companies looking for modern communications solutions that will allow them to connect their workers regardless of where they are or what devices they use. It's a great choice because the ION offers all of the benefits you would expect from a Motorola two-way radio, like digital quality audio and increased range over analog systems, as well as several features specifically designed with business users in mind.
MOTOTRBO ION Applications
Businesses use a mix of technologies, platforms and operating systems to stay in touch with employees; this leads to inefficient workflows that cost them thousands yearly in productivity losses, as well customer service expenditures costing even more. As if all that wasn't enough – businesses also miss opportunities for growth due to fragmented communication channels which leads ultimately into lost revenue.
The MOTOTRBO ION takes a unique approach to business communication by providing an open application ecosystem that unites all forms of communication in one seamless user experience. Your staff can now connect instantly from any device – smartphone, computer, tablet or two-way radio; there's no need for them be limited by location as well. This flexibility facilitates businesses to streamline their processes while increasing efficiency and profitability through enhanced communication between workers inside the organization.
Reliable Features of The MOTOTRBO ION
The MOTOTRBO ION is a rugged, dependable radio designed for industrial businesses. With its ability to withstand just about any situation and provide clear communications in all environments- from construction sites or on oil rigs, or from warehouse floors to manufacturing lines – this device has been created by professionals who know what's needed when things get tough.
Part of the Motorola LTE radio fleet, the MOTOTRBO ION offers a high-quality product for any professional who needs to use their radio in the field. Designed with safety and durability as top priorities, this touchscreen smart device features an ultra-rugged touch screen which can be operated with or without gloves thanks to its new design. The antenna has been shortened significantly, making snags less likely when wearing any sort of protective gear. Additionally, the ION is also the only touchscreen smart radio that is intrinsically safe.
Get Your Teams Connected with MOTOTRBO ION
We all know that staying connected and collaborating across the organization has become increasingly important in recent years as companies compete globally, and work becomes more virtual than ever before.
The ION is built with industry-leading voice quality technology, so even if your employees are out on jobsites or working remotely, they'll have crystal clear communication with their teams. The Seamless Voice Handover feature will automatically switch users over to broadband when they roam beyond radio system coverage, keeping connectivity seamless whether your team is onsite or offsite. The ION PTT solution delivers everything you need for mission-critical communication through one easy-to-use device. It offers businesses and public safety professionals an unparalleled combination of voice, text messaging (SMS), and location sharing all on a single platform. And it does so while providing security measures such as encryption technology to protect your critical information from unauthorized access or misuse.
Merging Business Workflows
Business owners are always looking for more efficient ways to manage their operations. They want to make sure they have the right people in place, with the right equipment and materials, ready to respond at a moment's notice. But keeping track of all your employees is sometimes a challenge.
The MOTOTRBO ION platform can help you manage your business more efficiently than ever before. With the ION, every member of your team has access to vital data and resources from anywhere in the world – whether they're working from home, on site or out on the road. Even better, this system allows you to share important documents like safety procedures or training materials with each employee, so everyone knows how best to do their job safely and effectively.
With the increasing number of mobile devices in today's business environment, there is a significant security risk if they are not properly managed. MOTOTRBO ION provides an isolated execution environment for critical functions and services on Android devices. By using this technology, users can be sure their data remains safe and protected from malicious attacks even if the operating system is compromised by malware. It also helps prevent unauthorized access to sensitive information stored on your phone such as financial details or photos/videos. This helps reduce your vulnerability window by providing an additional layer of protection beyond what traditional mobile device management solutions provide today – giving you peace-of-mind that your data remains safe against any threat or attack in real time.
Contact Diversified Today
Do you want to know more about the MOTOTRBO ION? Diversified is here for all your needs. With our vast experience and knowledge of Motorola two-way digital radio systems, we can provide a wide range of tools that will help any business venture into success. We have been leaders in the industry with over 50 years of experience, and you can trust our factory trained, certified staff when it comes time to invest in your MOTOTRBO ION two-way radio system.