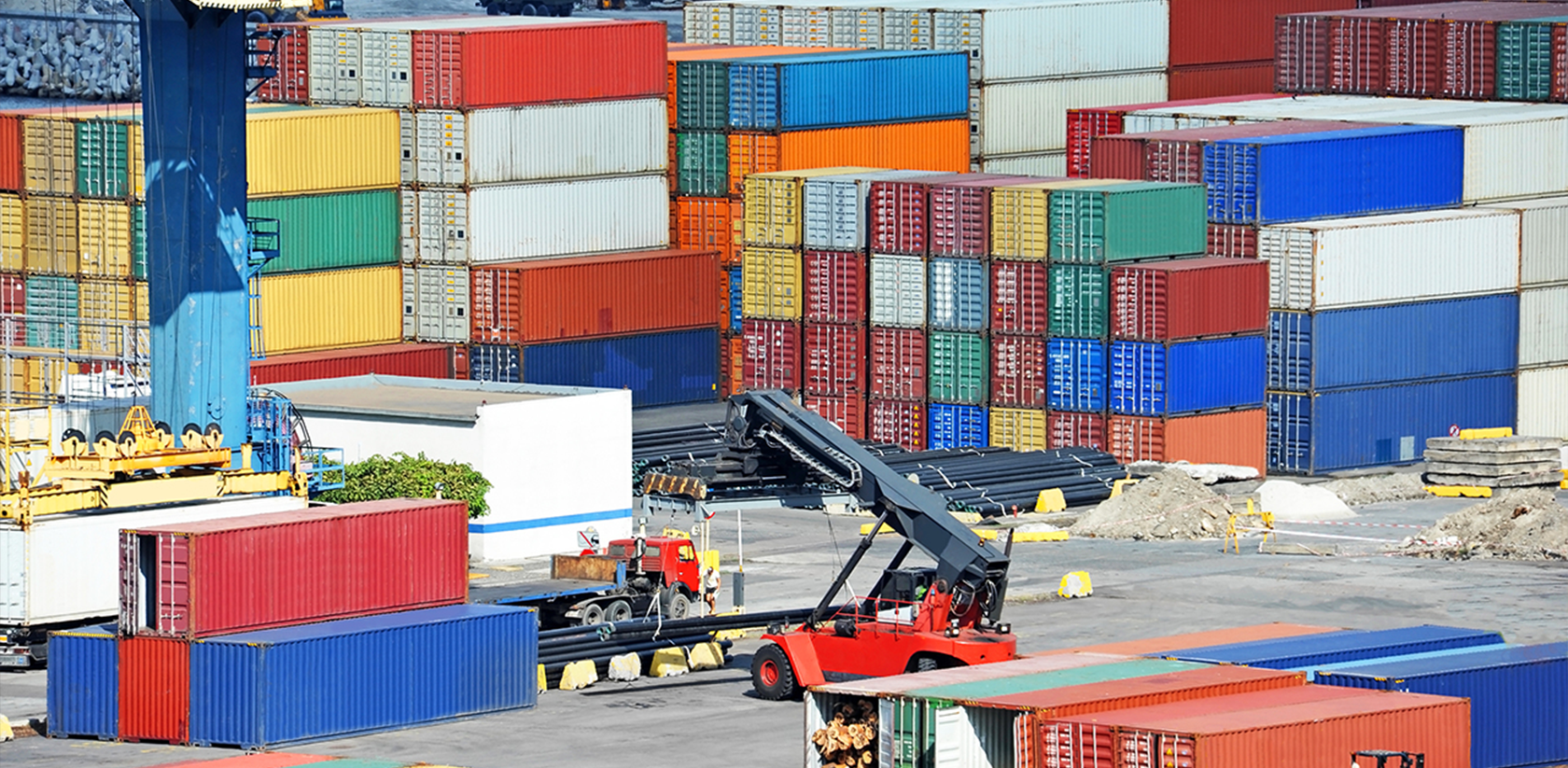 Diversified's International Port Technology- Secure Your Supply Chain with Safety Reimagined
The supply chain is a vital part of the global economy. It connects companies, people and countries together. However, supply chains are often inefficient, and use outdated technology to communicate. As globalization increases, so does the demand for better, more productive solutions. Port traffic in the US, including the port of Savannah, cause such an enormous backlog, that companies look for alternative methods to ship out their goods. Supply chains need to be more efficient and secure than ever before to keep up with this rising demand.
At Diversified, we have the sea and airport supply chain communication solutions to make your international shipping port as secure, and efficient as it needs to be to get the job done.
Keeping Your Sea and Airports Safe & Secure
The world's ports are the lifeblood of global trade. Sea and air ports handle trillions of dollars of cargo each year, but port operators struggle to keep their facilities safe and secure. Coordinating air and seaports is a massive undertaking and mistakes can cause thousands of dollars in delays or worse, a substantial safety and security risks. Transporting people and products is a complicated process. The industry has been plagued with problems like unforeseen delays, aging infrastructure, capacity issues, and increased fuel and freight costs.
The most essential aspects about running an effective transportation operation are how efficiently it operates and how secure it is. Technology plays a critical role in efficient communication and security in your ports. From communicating a delays to analyzing video surveillance of an accident, it's crucial that ports have the instant information they need to make vital decisions in a timely manner.
Safety Reimagined in Sea and Airports
Safety is the foundation of everything we do. But it's not enough to simply ensure safety — ports must also be efficient and productive while keeping staff and cargo safe as well. Our ports are critical for the USA, but the world is changing rapidly and creating a sea or airports built for this future requires a technology platform that can adapt quickly.
Motorola Solutions Safety Reimagined is a unified communications solution for port operations, helping you connect people with information instantly so you can make better decisions faster — and keep your port safe and efficient. This solution uses a network of technologies to help you securely share real-time data between multiple departments. Motorola's Safety Reimagined is the only platform that offers a complete, integrated portfolio of voice, video, data and analytics solutions to manage daily operations and emergency incidents.
Air and seaports need to keep their staff and property safe, but some of their current radio systems have issues with clear communications and poor coverage. Analog radios are still used by many ports, but they have significant limitations when it comes to network coverage and functionality. We know that each port has unique needs when it comes to their communication system, which is why we offer Motorola MOTOTRBO™ radios.
When you choose Motorola MOTOTRBO Digital Radio Systems, you get the industry's most innovative digital voice technology combined with decades of experience in developing the highest quality radios on the market today. This solution is designed to help your employees communicate more effectively and efficiently. With MOTOTRBO, you'll get clear audio in noisy environments, advanced integrated safety applications to protect your staff from workplace accidents, and rugged radios for use in harsh weather conditions.
Avigilon Security Systems
Security is a major concern for sea and airports. The risk of not knowing what is happening in your facility or in your port can be devastating. With the threat of terrorist attacks, accidents, and fires, it's no wonder that security is a concern. In fact, there are many ways to help improve sea and airport security.
With Avigilon's security systems it makes it easy for ports to secure their property using advanced camera, analytics, and cloud technology. Avigilon's AI powered cameras automatically detect suspicious activity, send notifications, and records footage for review at any time. With intelligent search functionality, you will have the ability to quickly find events captured on camera with a click of a button. You can also use Avigilon security cameras to help identify potential threats before they become a problem and keep staff and visitors safe and secure.
Dispatchers are under pressure to handle more with less. They need a way to quickly and easily prioritize information and allocate resources. Many ports have outdated dispatch consoles that are difficult to use and slow, making it hard for dispatchers to manage daily operations and respond quickly during emergencies.
Avtec has developed consoles that can handle multiple types of communication technologies, including radio, telephony, and broadband LTE systems. These consoles provide you with an efficient way to distribute information during daily operations and emergency incidents.
With the growth of data requirements at ports, the need for robust and scalable wireless data networks are critical. Additionally, security of the wireless networks is critical for reliable voice, video, and data communications.
The Motorola Nitro Private LTE Network allows ports to provide better coverage, security, and scalability of crucial network infrastructure. Additionally, Motorola Nitro provides up to four times the range and twice the capacity of conventional wireless networks, and a complete analytics and monitoring platform for IT staff to manage the system.
Learn More About Motorola Solutions Safety Reimagined from Diversified Electronics
With the recent rise in security concerns, it is more important than ever to ensure that your sea and airport operations are efficient and secure. Diversified's team of experts can help you with our expertise in safety engineering and modeling. With the help of the experts at Diversified, you can feel confident about your port's future success. Contact us today for a free consultation on how we could make sure your ports stay safe from any risks.