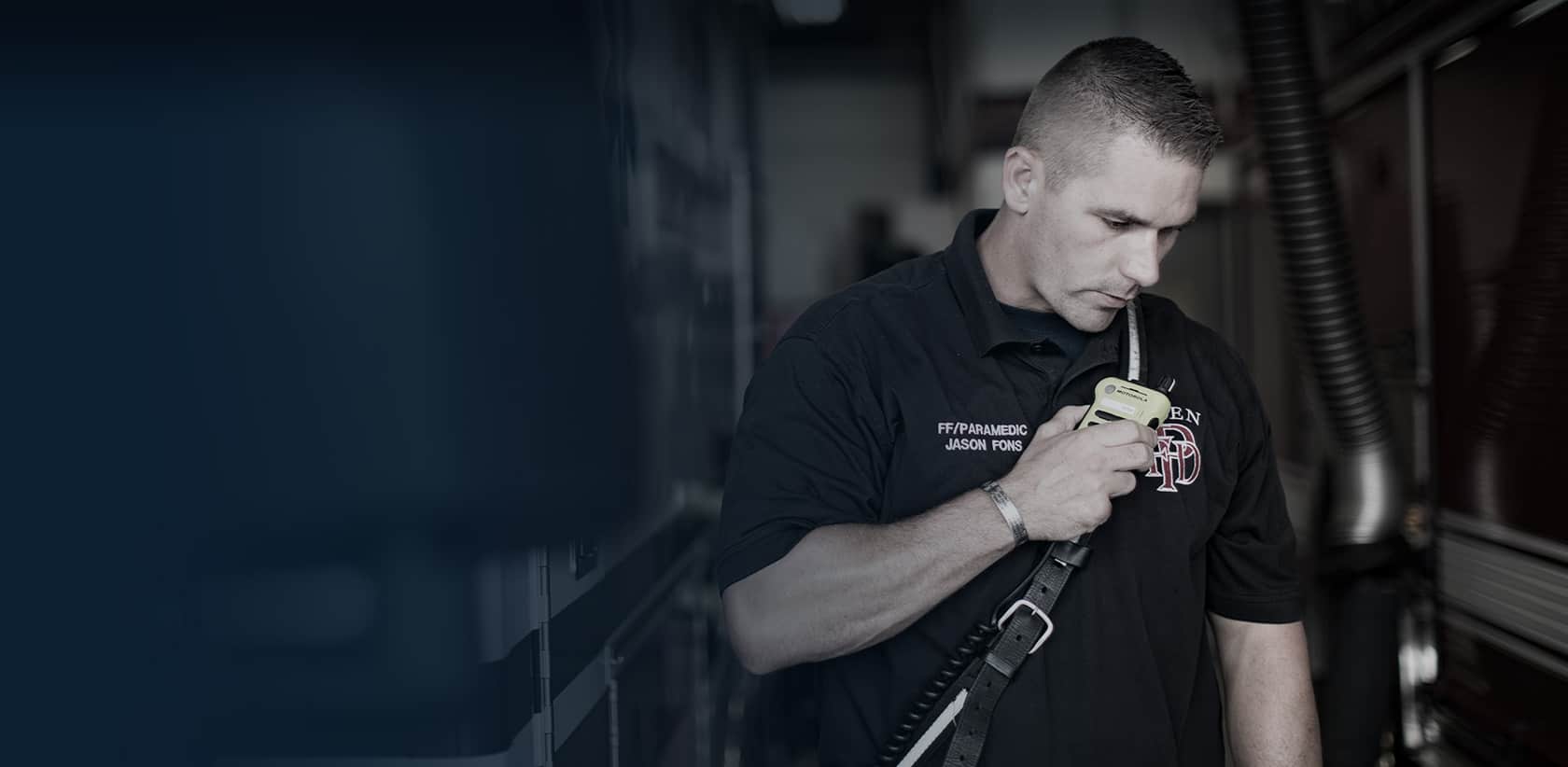 Diversified Electronics Engineering and Services for Public Safety
Emergency services are under a lot of pressure. The job of emergency services personnel is to help and protect people in need. They have a tough, demanding, and stressful job which requires them to be prepared for anything. This means they need to be equipped with the proper communication tools to get the job done, safely. Diversified offers communication solutions that help public safety agencies equip their personnel with top tier telecom tools through exclusive partnerships with leading manufacturers. We offer everything from ruggedized two-way radios & accessories, vehicle mount systems, and software applications designed specifically for public safety professionals including police officers, EMS workers and fire fighters. Additionally, Diversified can assist your agency with design and engineering of your radio system, FCC licensing, installation services, repair and preventative maintenance.
Design and Engineering Services
Police and fire departments are regularly called upon to make split-second decisions under conditions of uncertainty and high stress. They must rely on their training, experience and judgment to assess a situation, form a plan, and execute the plan effectively. Communications systems are critical to the success of your public safety department. To ensure that your agency has the communications system it needs, you need to work with a partner who is experienced in designing systems that meet your specific requirements.
Diversified has been providing telecommunications services for over 50 years and we have decades of experience designing systems specifically for emergency service agencies like yours. Our engineers can design a solution based on our extensive knowledge of public safety industry requirements. Your team will receive training on how to use the system during installation and afterwards if necessary, so they will always be able to operate everything themselves after we leave the job site at completion date.
FCC Licensing for Public Safety Two-Way Radio Systems
Licensing your two-way radios is not only mandated, but in your department's best interests. Unlicensed radios are at risk of interference, which can lead to security breaches and miscommunication amongst your personnel. This can cause chaos in emergency situations.
Diversified can handle all the application paperwork and help you with your FCC radio license process so that your department can continue operating as usual without any interruptions or fines from the FCC. We will make sure everything goes through smoothly during this time so there are no delays in getting your licenses approved.
Your agency needs to connect with its employees. You need to be able to share information instantly so you can make decisions quickly. But it's not always easy for your staff members who are on patrol or working in remote locations.
Diversified can install your telecom equipment in your vehicle fleet or facility so that you can easily use it when you need it. We will connect everything together so that information sharing is seamless across multiple platforms. This way everyone will hear what needs to be heard when they need to hear it most.
Repair And Maintenance Services
Keeping your department communications running smoothly is critical to the success of your organization. But many agencies struggle to keep their communications equipment operating at peak efficiency. Without regular maintenance, equipment will break down more frequently, creating costly unplanned expenses that can impact the safety of your staff. A well-designed maintenance agreement can help you avoid this by reducing the frequency of breakdowns.
A maintenance service agreement is just what your department needs to avoid surprise bills and costly downtime. With Diversified Electronics, you'll know how much each repair will cost before it happens so there are no surprises when it comes time to pay the bill. Our Two-Way Radio Maintenance Agreement includes preventive maintenance checks, battery replacements, and other preventative measures designed help keep your equipment running smoothly.
Contact Diversified for More Information on Public Safety Services
Diversified specializes in helping emergency response teams like yours stay connected while working in the field. We have been providing public safety solutions since 1969, and we know how important it is to have reliable communication systems for your department. We understand that every department's needs are unique, which is why we offer solutions designed around what works best for your agency, no matter where you are located or how large or small of an operation you have. Contact us today for more information.